California Gun Rights Defense
CRIMINAL DEFENSE HEROES, P.C.
California Gun Rights Defense
You have firearm rights. We protect them.
Life can change in an instant, especially when it involves firearms. Whether it's a minor misunderstanding or a serious charge, the complexities of firearms laws can be overwhelming. One thing is for certain: you need the strongest defense to fight for your rights. That's where we come in. Welcome to Criminal Defense Heroes, P.C., your defense shield in the battlefield of the legal system.
We deal with all Firearm Defense cases including:  Get Your Gun Back After Seizure, Gun Rights Restoration, and California Concealed Carry License.
For immediate help, call 323.529.3660.
Dedicated Defense for Gun Owners in Southern California
When it comes to laws related to guns and firearms, Southern California has one of the most stringent legal frameworks in the U.S. California's firearms laws (Penal Code Section 25850) regulate the carrying of firearms, while the Roberti-Roos Assault Weapons Control Act of 19892 provides for restrictions on assault weapons. As a responsible gun owner, you value your Second Amendment rights. But when those rights are challenged, you need a legal team that fully understands the intricacies of these laws.
DEFENDING YOU FROM CRIMINAL CHARGES
When facing criminal charges relating to firearms, you don't just need any criminal defense lawyer—you need a hero. At Criminal Defense Heroes, P.C., we are that hero for you. We handle a wide range of charges, from illegal possession as dictated by California's Penal Code 29800 and concealed carry violations pursuant to Penal Code 25400, to discharge and assault with a deadly weapon as per Penal Code 245(a)(2). Our extensive experience allows us to evaluate your case from every angle, identifying any potential weaknesses in the prosecution's case. We're committed to devising a winning defense strategy that suits your unique circumstances.
EXCEPTIONAL CALIFORNIA CLIENT SERVICE
At Criminal Defense Heroes, P.C., our team is committed to providing high-quality legal defense services to all our clients. We take pride in our personal approach to criminal defense, ensuring that you're treated with the dignity and respect you deserve. Every step of the way, we are here to guide you through the process, explaining the legal complexities such as California's "10-20-Life" Use a Gun, and You're Done law, which can severely impact your case. Your trust is our reward, and your victory is our goal.
YOUR GUN CASE, OUR MISSION
Every case presents its unique challenges, but our experienced team is equipped to handle even the most complex legal matters. Whether it's navigating the prohibitions under the .50 Caliber BMG Regulation or challenging a charge under the Large Capacity Magazine Ban, we bring expertise, strategic thinking, and relentless determination to your case.
We understand the stress and fear that a criminal charge can bring. Our attorneys will work tirelessly to reduce your anxiety by providing regular updates and being available to answer any questions you may have.
YOUR SECOND AMENDMENT HERO IN THE COURTROOM
When your case goes to court, you want to feel confident that your attorney will effectively argue your case. Our team has proven their advocacy skills in courtrooms throughout Southern California. We don't just know the law, we understand how it's applied, including contentious issues such as the Safe Handgun Roster and Red Flag laws. We're not just prepared to fight—we're prepared to win.
SUPERB NEGOTIATION SKILLS
Coupled with great investigative skills, a great GUN defense lawyer should be a strong negotiator. Negotiation is more than just begging for a reprieve. While negotiating for your penance, there are two things that an attorney should consider: what you deserve as per your offense and your likelihood of a conviction. This is why a responsible attorney will ask you to remain transparent with him at all times and divulge all the minor details around the firearm incident. By doing this, the attorney can highlight the prosecutor's weaknesses and the flaws in their case against you. With all of these strategic tools, your attorney can argue on the best possible outcome.
GET EXCELLENT GUN RIGHT LAWYER REPRESENTATION TODAY
Don't let a criminal charge define you. With Criminal Defense Heroes, P.C., you have the power to fight back and protect your second amendment rights in California. Whether you're dealing with a minor gun charge or facing a serious allegation, we're ready to stand by your side and ensure you and your rights are protected.
***Criminal Defense Heroes, P.C. is  a proud Member of the Critical Response Team attorney network for the United States Concealed Carry Association (USCCA). It all starts with a conversation. Want to join the USCCA? Or do you need gun representation today? Reach out to us for a free consultation and take the first step towards reclaiming your freedom. For immediate help, call 323.529.3660.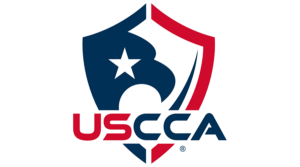 10 Typical Criminal Gun Charges in California and Their Legal Defense Strategies
1. UNLAWFUL POSSESSION OF A FIREARM (PENAL CODE 29800)
Charge: Unlawful possession involves possessing a firearm when you're not allowed to by law, such as if you're a felon, have certain misdemeanor convictions, or are addicted to narcotics.
Defense Strategy: An effective defense may involve proving that you were not aware that the firearm was present, or that the firearm actually belonged to someone else.
2. CARRYING A LOADED FIREARM (PENAL CODE 25850)
Charge: It is illegal to carry a loaded firearm in public places or in vehicles while in public areas, unless you have a valid concealed carry permit.
Defense Strategy: You might claim that you were not aware the gun was loaded or that the firearm was being transported for lawful purposes like going to a shooting range.
3. CARRYING A CONCEALED FIREARM (PENAL CODE 25400)
Charge: Carrying a concealed firearm is the act of carrying a hidden firearm on your person or in your vehicle.
Defense Strategy: You may argue that you had no knowledge of the firearm, or that you have a valid concealed carry permit.
4. BRANDISHING A WEAPON (PENAL CODE 417)
Charge: Brandishing a weapon involves drawing or displaying a firearm in a threatening manner.
Defense Strategy: Potential defenses may include proving that you did not brandish the weapon in a threatening manner or that you were acting in self-defense.
5. ASSAULT WITH A FIREARM (PENAL CODE245(a)(2))
Charge: Assault with a firearm involves the use of a firearm to cause harm or threaten to harm someone else.
Defense Strategy: One possible defense strategy could be that you acted in self-defense, or that you were falsely accused.
6. UNLAWFUL SALE OF FIREARMS (PENAL CODE 26500)
Charge: This charge involves the selling, leasing, or transferring firearms without a valid license.
Defense Strategy: You might argue that you were not aware that a license was required for the sale, or that you are in fact a licensed dealer.
7. FELON WITH A FIREARM (PENAL CODE 29800)
Charge: A felon, or someone with certain misdemeanor convictions, is prohibited from owning, purchasing, receiving, or having in their custody or control, any firearms.
Defense Strategy: One could argue that they were not aware they were categorized as a felon, or that the firearm was planted.
8. NEGLIGENT DISCHARGE OF A FIREARM (PENAL CODE 246.3)
Charge: Negligent discharge involves willfully discharging a firearm in a grossly negligent manner that could result in injury or death.
Defense Strategy: A potential defense might be that the discharge was not willful or negligent, or that it was necessary for self-defense.
9. ILLEGAL MODIFICATIONS TO A FIREARM (PENAL CODE 29180)
Charge: This involves modifying a firearm in a way that's prohibited by law, such as converting a semi-automatic weapon to an automatic weapon.
Defense Strategy: You may argue that you were not aware of the illegal modifications or that you didn't perform them.
10. POSSESSION OF A PROHIBITED WEAPON (PENAL CODE 16590)
Charge: Possession of a prohibited weapon involves owning or possessing a firearm that is illegal under California law, such as short-barreled shotguns or rifles, undetectable firearms, and large-capacity magazines.
Defense Strategy: One could argue that they were unaware the weapon was prohibited, or that they did not knowingly possess the weapon.
While this article provides basic defense strategies, the specifics of each case can significantly influence its outcome. If you face a gun charge in California, the best course of action is to consult with an experienced criminal defense attorney who can provide guidance based on the unique details of your case. Remember, every charge has potential defenses—having the right legal counsel can make all the difference.
Having a firearm in California brings with it its own set of challenges. Be fully prepared with California Gun Laws, What You Must Know Book by Criminal Defense Heroes, P.C. 
Known as the go-to resource on California firearms law, the California Gun Laws, What You Must Know Book is replete with the findings of countless hours of legal research, valued in hundreds of thousands of dollars. The book offers you invaluable legal and practical insights, drawn from our firm's extensive experience in state and federal courts.
The book covers a range of California gun law topics including laws permitting private parties to sue over gun law violations, escalated inspections of dealers, prohibition on gun event advertisements, statewide ban on gun shows on government property, new decade-long prohibitions for certain misdemeanor convictions, fresh requirements for a firearm manufacturing license,  school threat investigation requirements, and an expansion of people who can target gun owners for a "Gun Violence Restraining Order," plus a lot more!
AVOID UNINTENDED CRIMINAL CHARGES
Owning firearms for self-defense, recreational activities, and hunting is your individual constitutional right, but exercising this right comes with significant responsibilities. Along with knowing and adhering to safety procedures, you are required to comply with all relevant state, federal, and local laws. California Gun Laws: A Guide to State and Federal Firearm Regulations elucidates and deciphers the laws that impact firearm owners in California.
There are 800+ California state statutes that regulate the manufacture, distribution, sale, possession, and usage of firearms. Numerous overlapping federal laws also regulate firearms, supplemented by hundreds of administrative regulations, local ordinances, and California Department of Justice Bureau of Firearms' written and unwritten policies applicable to California gun owners. This regulatory maze often leads to widespread confusion not only among gun owners but also within the law enforcement community, prosecutors, and judges.
On January 1, 2012, California's firearms laws underwent a massive reorganization and re-numbering, which added to the already intricate regulatory scheme. Because of this complexity and reshuffle, unintentional violations by well-meaning individuals are increasingly common. In the politically charged environment of California's "gun-control" laws, the repercussions of even an accidental violation can be severe and devastating.
To safeguard yourself, you must be well-versed with California gun laws. This book serves as your gun guide, which outlines how to legally buy, own, transport, and possess firearms; when the use of deadly force is permissible; and what firearms and devices are banned or need registration. Discover common California legal "traps" and ambiguous "gray areas" that California firearm owners often unknowingly stumble into so you can steer clear of violating them. 
WHO STANDS TO BENEFIT FROM OUR CA FIREARM LAW BOOK? 

This comprehensive guide is an invaluable resource for various individuals and groups in California who have an interest in firearms and the law, including:
California Law Enforcement Agencies

 for reference and training

Judges and Court Officers

 in California for a helpful legal tool

California Law School Faculty and Students 

for course materials and study aids

Criminal and Firearms Law Attorneys

 for a comprehensive resource

Security Personnel

 and

 Private Investigators

 requiring knowledge of firearm laws
Owners of Firearms who want to stay updated on California's firearms regulations
Firearms Instructors

and

Gun Training Centers

that wish to incorporate legal aspects into their courses

California Shooting Range Operators

and

Range Masters seeking to ensure law compliance

Licensed

Firearm Dealers aiming to maintain best practices
Southern California Gun Clubs and Firearm Associations

wishing to guide their members

Grassroots

Organizations promoting the Second Amendment to carry a firearm
Forensic Firearm Examiners

and

Gun Experts interested in the legal perspective
Active and Retired Law Enforcement Officers

for up to date personal or professional insight 

California District Attorney and Public Defender Offices

 for ready reference

Higher Education Institutions

offering Peace Officer Standards and Training (POST) Programs

Individuals desiring to deepen their understanding of California's intricate firearms laws and how they intersect with federal laws.
In essence, anyone who seeks to navigate the labyrinth of California's firearms laws will find this book to be an indispensable tool.
While most of the information in this book is up-to-date and still relevant, and most of California's firearms laws remain stable year after year, we recognize that California's firearms laws evolve annually to some degree, and federal firearms law changes occasionally.
Join our Hero Club to receive updates about the impact of proposed or enacted legislation. In the case of substantial changes in California gun rights law, a new edition of the book will be published.
The South Bay Firearm Attorneys at Criminal Defense Heroes, P.C.
Preorder our free eBook California Gun Laws,

 What You Must Know.