Torrance DUI Attorney – A Strong Defense for Your DUI Case

Torrance DUI Attorney – A Strong Defense for Your DUI Case
Driving under the influence (DUI) is a serious offense in Torrance, California. If you find yourself facing DUI charges, you need a skilled and experienced Torrance DUI attorney to help you navigate the legal process and build a strong defense. Criminal Defense Heroes, P.C., one of the leading law firms in the area, is committed to providing clients with top-notch legal representation and personalized attention.
With a client-centric approach, Criminal Defense Heroes, P.C. ensures that you receive the best possible outcome for your case. With years of experience in handling DUI cases in Torrance, Criminal Defense Heroes, P.C. is your go-to option for a robust defense.
Understanding DUI Laws in Torrance, CA
California has strict DUI laws, with severe penalties for those convicted. You may face fines, license suspension, probation, DUI school, and even jail time. The severity of the consequences largely depends on factors such as your blood alcohol concentration (BAC), prior DUI convictions, and whether you caused an accident or injury.
A qualified Torrance DUI attorney, like the ones at Criminal Defense Heroes, P.C., can help you understand the specific laws and penalties that apply to your case. They can also assist in evaluating your case and devising an effective legal strategy to protect your rights and minimize the impact of the charges on your life.
Need more information right away? Sign up to get a free copy of our book DUI Arrest, Now What?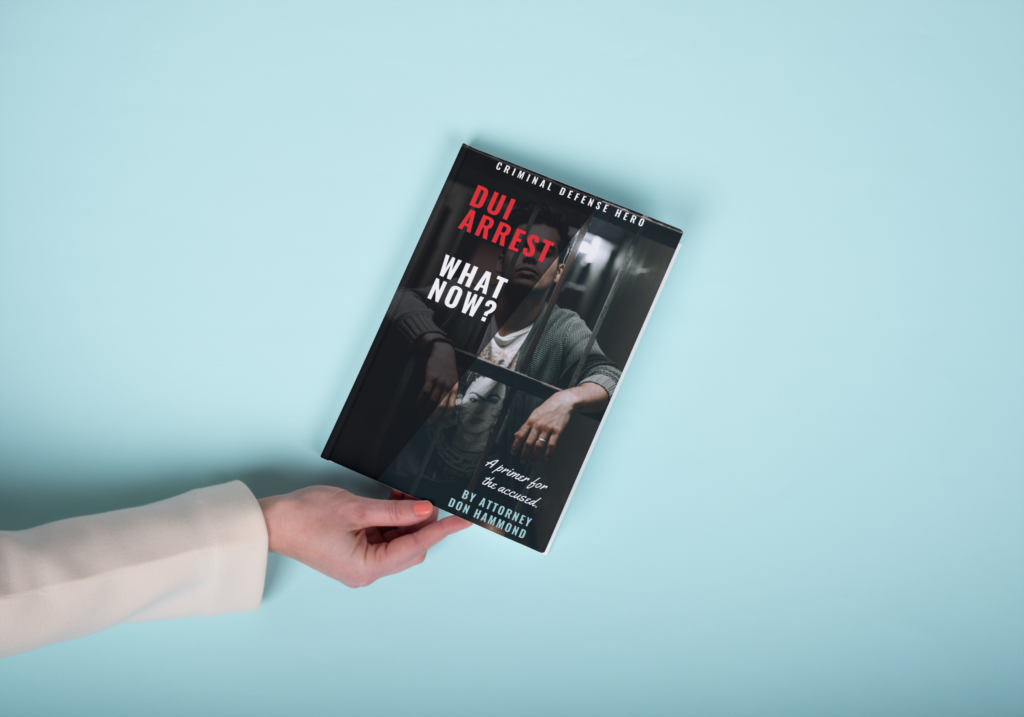 Building a Strong DUI Defense
Criminal Defense Heroes, P.C.'s experienced Torrance DUI attorneys are well-versed in handling various DUI-related matters, including:
The knowledgeable attorneys at Criminal Defense Heroes, P.C. know the intricacies of California's DUI laws and can identify potential weaknesses in the prosecution's case. They will work diligently to challenge the evidence against you, such as the accuracy of field sobriety tests and breathalyzer results, and explore alternative explanations for your alleged impairment.
Why Choose Criminal Defense Heroes, P.C. for Your Torrance DUI Case?
Choosing the right Torrance DUI attorney can make all the difference in the outcome of your case. Criminal Defense Heroes, P.C. stands out from the competition for several reasons:
Experienced and skilled attorneys: With years of experience handling DUI cases in Torrance, the attorneys at Criminal Defense Heroes, P.C. have the knowledge and expertise to provide you with the best possible defense.

Personalized attention: The team at Criminal Defense Heroes, P.C. prioritizes client satisfaction and is dedicated to providing personalized attention to every case.

Proven track record: Criminal Defense Heroes, P.C. has a proven track record of successfully representing clients in DUI cases and securing favorable outcomes.

Transparent communication: The team at Criminal Defense Heroes, P.C. is committed to maintaining open and honest communication throughout the legal process, ensuring that you remain informed and confident in the handling of your case.
Get Reliable Representation Today
If you or a loved one is facing DUI charges in Torrance, CA, don't leave your future to chance. Contact a skilled and experienced Torrance DUI attorney at Criminal Defense Heroes, P.C. to discuss your case and explore your options for a strong defense. Visit www.criminaldefenseheroes.com or call (323) 529-3660 for a free consultation today.
Call, Chat, or Email the Criminal Defense Heroes, P.C.
We help our clients triumph over adversity. Even if you committed a crime, you should not have to face the challenge alone or the harshest punishments. Together we can overcome any challenge. Our law office will not rest until your case is settled and your life is not just back on track, but even better than before. Tell us about your legal issue and our attorneys will respond promptly. 
Our extraordinary service goes the extra mile for you.
Being accused of a crime, including DUI, is a very stressful time in your life. We are committed to providing the best possible service to minimize your stress during this difficult time period. We go the extra mile to help keep your life from falling apart. Examples of extraordinary actions we have taken to help past clients include:
Recovering clients' property from police/sheriff's departments

Mailing clients' property to family members

Coordinating transfer of storage unit to a clients' family member

Getting clients' vehicles from impound/tow yards and delivering it to safe place

Providing transportation to and from court

Calling clients' family members to notify them of custody status

Calling clients' employers to explain missed work

Subpoenaing clients' medical records

Sending explanation letters regarding circumstances of a case, to future employers
Coordinating community service for the day after a plea, before client leaves town

Walking client into court-ordered programs to ensure smooth transition

Securing and delivering proof of completion documents to court clerk

Facilitating payment of booking fees and fines

Scanning and maintaining copies of files for years to answer questions as they come up

Appearing in court while client goes to work

Providing referrals for insurance, ignition interlock device, and court-ordered program locations

Providing referrals to counseling, sober living homes, and recovery programs

Requesting early termination of probation, so client can move on with life

Expungement & record clearing to help client move on with life
The list goes on…  What will it take to help get your life back on track?
"Don worked his magic and got his case dismissed with no court consequences."
- Selene J.
"After disappointing results from 4 other attorneys, I can directly compare quality of work I received, and say that Don is one of the best in metro LA. "
— Page M.
"Don... helped me through one of the biggest storms in my life."
- Melaine R.
"No charges were filed against me, it's like everything went away, Don is my go to lawyer from now on he is the only lawyer I will hire. Thank you so much Don."
— Roberto S.
"He's gotten great results for everybody I have sent his way."
- Zein E O.